That time is upon us again - one of our favourite nights of the year, Culture Night. We've been AWOL lately (post-summer slump!) but we thought we'd return with a peek at the events we're most looking forward to during the culture extravaganza.
If you've been living under a rock, Culture Night has been happening yearly since 2009 and has, in my opinion, improved itself year after year. The events are all free and there's a great atmosphere around the Cathedral quarter for young and old!
This year features over 250 events, but we've narrowed it down to our top ten. Get yourself over to
Culture Night Belfast's Website
and create a programme of your own!
Honorable mentions have to go to these amazing looking
Bike Tours
and of course
Street Countdown
. We'll be dipping our toes into as many things as possible, so come along and enjoy one of the best nights Belfast has to offer!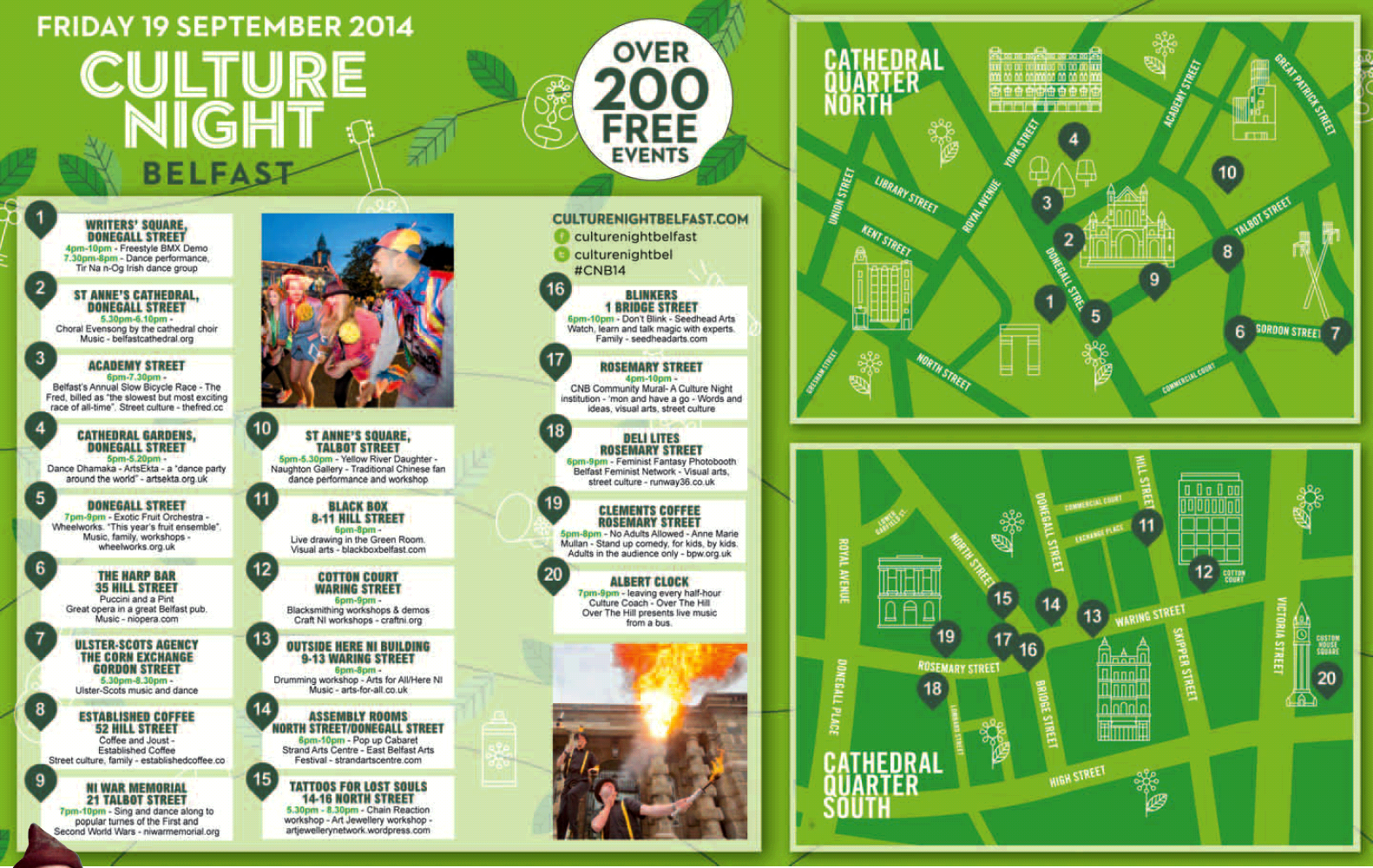 *All images in this post do not belong to us. Images link back to their (awesome!) original sources.